Webinar: Efficient energy and weight management, beyond counting calories
Register to access Beneo's live webinar on 14 May, discussing sports trends and their appeal to active and health conscious consumers
Energising ingredients for the passionate gym visitor or for the active-minded consumer trying to balance targeted nutrition and exercise? The right carbohydrate energy is important for everyone who wants to stay on their A game.
Mainstream foods are being remodelled to measure up to the standards of the active and sportive minded. In a recent survey by FMCG Gurus involving 10,000 consumers from over ten countries worldwide, one in two respondents confirmed that sportified products had indeed been effective towards helping them achieve their health goals.
Introduce a game-changing element by letting them replenish on carbohydrates that do not only keep them energised longer, but also help maximise fat burning.
An in-depth look at energy management and the game-changing role of low-glycemic carbohydrates. Insights into the sports trend, its appeal to the health and active-minded and how it affects mainstream foods.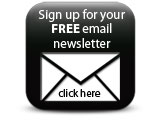 Join Klaudia Volmer Product Manager Functional Carbohydrates and Antje Jungclaus Head of Market Nutrition Communication Beneo on 14th May for a live webinar.
Companies