Weight management: paving the whey for a healthier lifestyle
Carbery's Aine Hallihan examines new initiatives to highlight the role of diet and exercise as a way to achieve a normal weight and create healthier nations
According to the World Health Organisation (WHO), obesity has been identified as a leading risk for global deaths, especially when taking into consideration the impact of associated diseases such as cardiovascular disease, type 2 diabetes and inflammatory diseases.1
For this reason, the spread of obesity and its long-term health effects continue to spark national debates about how to best tackle the problem, launching new initiatives to highlight the role of diet and exercise to achieve a normal weight and create healthier nations.
An independent study commissioned by Carbery, surveying 3000 consumers across Great Britain, Germany and France, revealed that 41% of dieters had made the personal decision to lose weight for health-related reasons.2
In the past, skipping meals or fad diets — such as the juice diet — have prospered as short-term solutions to slimming down. But the side-effects of rapid weight loss and the elimination of whole food groups is thought to have an equally detrimental effect on health, in many cases resulting in significant weight regain. As a result, there is a renewed focus on more sustainable approaches to achieving a desired weight loss and maintaining an ideal weight — increasingly referred to today as weight management.
The power of protein
In 2012, the global weight loss and obesity management market was estimated to be worth $265 billion and is expected to reach $361 billion by 2017.3 Satiety and appetite suppressants represent one of the main areas in the weight management category, with products claiming to 'help you feel fuller for longer' leading the way. Protein and fibre ingredients are known to promote satiety are widely used in weight management products.
Protein intake and exercise play a significant role in maintaining and increasing lean muscle mass. Carbery's independent consumer research studies have seen a shift in focus from weight (kg) to body composition (fat and muscle distribution). Almost half (44%) of European dieters agreed strongly that it was important to protect muscle mass when trying to lose weight, whereas only one in five European consumers use protein products daily to manage their weight. More importantly, those actively on a diet were more likely to increase protein consumption in their diet or use protein supplements (42%).2
However, protein ingredients can add value beyond that of satiety and weight loss, with recent studies demonstrating that dairy protein, in particular, can play a far bigger role in overall health for all age groups.4 Carbery's research, in collaboration with the University of Limerick, previously identified whey-derived peptides as having potential efficacy in optimising glycaemic management. This has been demonstrated through acute feeding trials, whereby the peptide is consumed and the glycaemic response assessed during a 3 hour period post-ingestion.
When the blood sugar and insulin levels were measured after the meal, the results showed a reduction in postprandial glucose concentration and an increase in insulin secretion.5 This is a novel area of functional ingredient research with huge potential, particularly regarding metabolic syndrome diseases. With Carbery's independent research unveiling that 18% of dieters surveyed suffered from high blood glucose and obesity concerns rising, this type of research is becoming increasingly relevant.2
Forward thinking
New scientific research, conducted by Carbery and Food for Health Ireland (FHI), is investigating the complex mechanisms by which bioactive peptides, found in whey protein hydrolysates such as Optipep, may modify insulin sensitivity, antioxidant, anti-inflammatory and immunodulatory activity as well as appetite modulation. To date, sophisticated analytical techniques, including bioinformatics, have facilitated the identification of specific peptide sequences responsible for particular bioactivity and improved metabolic control of important physiological mechanisms.
Conclusion
Significant advances have been made to understand the complex metabolic pathways relevant to body composition and weight management, so that more effective nutritional strategies can be designed for obesity treatment and prevention. New and emerging research shows that whey protein and, in particular, whey protein hydrolysates may have a new role in weight management owing to their effects on metabolism and body composition.
Demand for functional ingredients is increasing. As a growing consumer market looks towards foods with added benefits, the need for innovation in the sector is apparent. Although international food regulatory authorities vary in the level of validation required to claim, or even refer to, a health effect, it is important to maintain a high standard of scientific validation to support new functional or bioactive ingredients. Carbery's protein innovation platform, 'Whole of Life,' focuses on the scientific validation of dairy derived compounds for key life stages with the objective of developing better nutritional solutions targeting infant nutrition, sports nutrition, weight management and active ageing.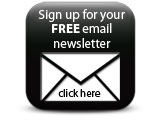 References
1. World Health Organisation (WHO), Obesity and Overweight (www.who.int/mediacentre/factsheets/fs311/en/), August 2014.
2. Unpublished Data, Carbery Consumer Survey (2013).
3. Markets and Markets, Weight Loss and Obesity Management Market: Global Forecasts to 2017 (www.marketsandmarkets.com/Market-Reports/weight-loss-obesity-management-market-1152.html?gclid=CJ_z-vS1z8MCFVMatAodoXsA6A), May 2013.
4. D. Jakubowicz and O. Froy, "Biochemical and Metabolic Mechanisms by Which Dietary Whey Protein May Combat Obesity and Type 2 Diabetes," J. Nutr. Biochem. 24, 1–5 (2013).
5. O. Power, et al., "Human Insulinotropic Response to Oral Ingestion of Native and Hydrolysed Whey Protein," Amino Acids 37(2), 333–339 (2009).
Companies