What does a marathon runner think about when training?
He creates a new superpower supplement
David Hastie, Scottish amateur marathon runner and regular gym goer spends his time while training thinking creatively and, subsequently, has become the innovator behind the tasty Nutrifiz Wheatgrass superdrink with a hint of lemon.
Six months since his eureka moment, the product has become a reality. Investment, was obtained courtesy of two Dundee-based Scottish entrepreneurs, which allowed full production to begin and was a welcome Christmas present for the healthy start-up company.
This month sees Nutrifiz Wheatgrass being rolled out through the Holland & Barrett chain and, with plans to expand overseas in the coming months, 2015 will be an exciting year for health-conscious consumers to get their green goodness in a different way.
The original inspiration for Nutrifiz was born 8 years ago following a story of both physical and mental recovery through the use of one of nature's most nourishing plants — wheatgrass — an innocent spindly supergreen plant containing the perfect balance of vitamins, minerals and plant-based (phytonutrient) antioxidants just as nature intended.
Wheatgrass has until now been more commonly available as juice in malls and powders in health shops but the new Wheatgrass Nutrifiz with a hint of real lemon extract in dissolvable tablet form is the ideal daily supplement.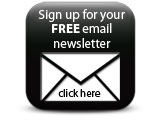 So if you are a marathon runner or lead a busy lifestyle or just feel a little bit run down and need an energy boost, join the growing band of Nutrifiz lovers who have all found this delicious supplement their daily answer.
Companies