When it comes to Rhodiola rosea, identity matters to your customers
Growing your business today means creating transparency and building trust with your customers — if you are including Rhodiola rosea in your formulations, why not take a look at Rhodiolife, marketed in the US exclusively by PLT Health Solutions
Only Rhodiolife's unique 'fingerprint' composition consistently provides the spectrum of compounds found in the root of the plant that is responsible for its biological activity — including rosavin, rosarin, rosin and salidroside.
With Rhodiolife, not only is the percentage of the primary actives — rosavin and salidroside — the same as the root, but so is the ratio of actives. This is not the case with many other Rhodiola rosea ingredients on the market.
Rhodiolife is different from other Rhodiola rosea extracts from the very beginning. It is harvested sustainably by local experts from the Altai Mountains of Siberia and extracted in a state-of-the-art, GMP facility.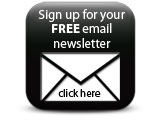 If you are developing a sports nutrition formulation — or something to help stressed out people in their everyday lives — the only Rhodiola to consider is Rhodiolife.
Featured Companies