Whey-powered complementary feeding concept eases baby's transition to solid foods
Arla Foods Ingredients is set to unveil a new range of high quality whey protein-based complementary feeding solutions that support babies and their parents during the gradual move to solid foods
Infants transition from a diet based exclusively on breast milk or infant formula to one that is based on solid foods. During this phase, babies experience new tastes and textures, and the foundations are laid for a healthy diet and life-long well-being.
Complementary food products can help to smooth the way during this critical time.
Arla Foods Ingredients' new Complementary Feeding range has harnessed the goodness of whey protein in a range of food product concepts that deliver benefits for gut health, allergy management, healthy growth and bone development.
Product solutions in the new range include a smoothie, a yoghurt, a rusk and a porridge. They have been developed as templates that food and beverage companies can use to create finished products under their own brands, with a minimum of fuss.
All four will be on show at the forthcoming Food ingredients Europe exhibition, which takes place in Frankfurt, Germany, from 28-30 November 2017. Arla Foods Ingredients will exhibit on Stand 08.0C41.
The solutions are formulated using specific whey protein fractions extracted from cows' milk with targeted benefits, as follows:
Lacprodan ALPHA-10 (smoothie, yoghurt, rusk, porridge) – alpha lactalbumin to support healthy growth, a healthy gut flora and to reduce feeding-related gastrointestinal issues
Lacprodan DI-3071 (smoothie, porridge) – a partial whey protein hydrolysate to support comfort
Peptigen IF-3080 (smoothie, porridge) – an extensive whey protein hydrolysate for allergy management
Lacprodan Whey Protein Concentrate (smoothie, yoghurt, porridge) – a whey protein concentrate to support healthy growth
Capolac (smoothie, yoghurt, porridge) – a milk mineral concentrate with calcium, phosphorus and magnesium for optimal calcium absorption and to support development of the teeth and bones.
Anne Staudt Kvistgaard, Senior Manager Science and Sales Development at Arla Foods Ingredients, said: "The market for complementary foods is very buoyant and, according to the Innova Database, the number of new launches in the category grew by an average of 37% a year from 2010 to 2016."
She continued: "Numerous scientific studies have highlighted the positive contribution of whey ingredients during the early years of a child's life. And while whey protein is widely recognised for its rich content of essential amino acids, contributing to healthy growth, studies have also found that individual whey fractions offer specific health benefits."
"Our new concept harnesses these benefits to create complementary foods with added nutrition that help to smooth the way from exclusive breast-feeding or infant formula to the solid foods eaten at the family meal."
The Complementary Feeding concept has been developed as part of Arla Foods Ingredients' Nutrition for Life marketing campaign, which showcases how whey protein delivers important health benefits to people at all stages of life, from babies and toddlers, through to seniors.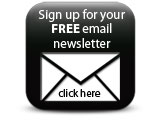 The new initiative, set to take centre-stage for Arla Foods Ingredients at FIE 2017, places a particular focus on applications in pediatrics, health foods and medical nutrition.
Companies