Why dust control is vital in the food industry
Dust control is not a problem that should be swept under the rug – Dustcheck explains how improper regulation can have other more serious consequences
Proper treatment of dust in the food industry is vital for a business and the health of employees. In late 2016, a bakery company in Stevenage was fined over £36,000 for failing to comply with the Health and Safety Executive (HSE) standards — a very real threat to smaller businesses.
The HSE is continuing its proactive assessment of food manufacturers for dust control and issuing penalties for the breaching of standards, but it is not just the threat of being penalised that means it is vital for the industry to take dust control more seriously.
Preventing fire and explosions
Neglecting dust can have explosive consequences. Substances regularly used in industrial cooking and baking including flour, sugar and various powders, all have the potential to explode.
When substances are finely ground inside baking and cooking appliances they can create a dust cloud. This dust, when suspended and mixed with air, can cause large and even fatal explosions.
Bag tip units and bulk silo venting equipment is sometimes overlooked, but it is vital in the food manufacturing industry. These systems help reduce the amount of dust that is left over, dust that has the potential to cause explosions in the future.
Steps can be taken to reduce explosive hazards. Look at where equipment is positioned and ensure there are no leakage points around handling systems that produce dust. Vacuum clean-up systems can also be used to ensure vessels and equipment are left scrupulously clean.
Looking after employee health
Employees are the most valuable asset to any business. As well as a moral obligation to protect a companies' workforce, there is also a legal obligation.
Dust that is produced as a result of food production, can also have serious effects on the health of employees. Exposure to dust can cause serious skin conditions and even occupational asthma, when flour dust is breathed in. In fact, respiratory conditions among bakers are now the highest of any occupation in the country.
The HSE sets a long-term Workplace Exposure Limit of 10 mg/m3 (averaged over 8 hours) and a short-term exposure limit of 30 mg/m3 (averaged over 15 minutes). Breaching of these standards can result in severe penalties, loss of productivity due to employee sickness and even legal action.
Last year, an employee from a baking company in Southampton was awarded a five-figure sum after developing occupational asthma due to over exposure to flour dust. For small or large food manufacturers, looking after employee health by reducing dust exposure is vitally important.
Protecting the environment
Whilst most food products by their nature are not hazardous to the environment there is still a legal obligation to comply with emissions according to EPA (Link to the Environmental Protection Act).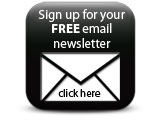 The Environmental Protection Act 1990' (EPA) for waste management and control of emissions into the environment requires businesses to keep emissions at a certain level, filter air and remove contaminants.
Companies