Wiley Companies appoints Account Manager for European subsidiary
AlaskOmega offers packaged products and a range of bulk fish oils, omega-3 and omega-7 concentrates
Daniel Baggaley has joined the sales team at Wiley Companies as Account Manager Europe & ROW at the company's European office AlaskOmega in Cham, Switzerland.
Daniel's experience and network in the European healthcare industry is hoped to contribute to the growth strategy of Wiley's subsidiary, Alaskomega, by promoting the Wiley Ingredients portfolio to customers in Europe and selected territories outside the EU.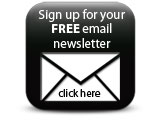 AlaskOmega has been servicing its European customer base with MSC-certified AlaskOmega bulk oils and finished goods since 2018. The company's offering includes packaged products as well as a range of bulk fish oils, omega-3 and omega-7 concentrates, and recently launched AlaskOmega omega-3 powder. Products are shipped via the company's own domestic supply chain out of The Netherlands to customers in Europe and selected countries outside the EU.
Companies