Winners of 24 Annual Communicator Awards announced
Winners of the 24 Annual Communicator Awards have officially been announced by the Academy of Interactive and Visual Arts and Faravelli announced it has been honoured by the awards
The Academy of Interactive and Visual Arts (AIVA) have officially announced the winners of the 24 Annual Communicator awards and Faravelli was awarded Distinction for The Best Ingredients Business-to-Business integrated campaign.
With entries received from across the US and around the world, the Communicator Awards is the largest and most competitive awards programme honouring creative excellence for communications professionals.
The Communicator Awards are judged and overseen by the AIVA, a 600+ member organisation of professionals from various disciplines of the visual arts dedicated to embracing progress and the evolving nature of traditional and interactive media.
Current AIVA membership represents a "Who's Who" of acclaimed media, advertising and marketing firms including: PureMatter, Condè Nast, Disney, Republica, Sesame Workshop, MTV, Starbucks, Time, Tribal DDB, Yahoo! and many others.
"We are extremely proud to recognize the work received for the 24 Annual Communicator Awards. This year's class of entries embodies the ever-evolving marketing and communications industry," said Derek Howard, Director of the AIVA.
He added: "On behalf the Academy members, I would like to applaud the entrants this season for their dedication to producing outstanding content as they continue to push the envelope of creativity."
The Communicator Awards programme recognise excellence in international marketing and communication.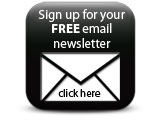 Please visit www.communicatorawards.com to view the full winners list.
Featured Companies