Worlée exhibits at FiE 2017
At Food Ingredients Europe (FiE) in Frankfurt, Worlée from northern Germany will present not just its newest product innovations, but also its R&D competence centre with its own tasting counter
Worlée NaturProdukte Technology Centre. Image courtesy of Worlée
Late autumn will see the commencement of operations for Worlée and Scelta's joint venture The Mushroom Dryers, a new production facility for European dried champignon mushrooms, in Hamburg.
At this year's Food Ingredients Europe in Frankfurt from 28–30 November, Worlée will present not just these new developments but also its wide-ranging product portfolio of dried natural raw materials.
In response to the growing demand for customer-specific formulations and new application ideas, Worlée has expanded its research and development facilities with a new R&D competence centre consisting of a technical centre, show kitchen and tea development laboratory.
At FIE 2017, industry experts visiting Worlée's exhibition stand will get a look behind the scenes at the new R&D competence centre and have the chance to observe the company's development team at work at the tasting counter.
Visitors will have the opportunity at this tasting counter to try out a selection of raw materials in their finished end product form.
The increasing market demand for high-quality, pesticide-free champignons with short supply chains has led to the founding of the joint venture The Mushroom Dryers by Worlée together with its long-standing business partner Scelta Mushrooms.
Image courtesy of Worlée
The Mushroom Dryers is a production facility in the Netherlands (Belfeld) through which Worlée can offer dried champignon slices of European quality.
This factory is unique in that it features its own self-developed belt dryer. The result: air-dried champignon slices from fresh, hand-harvested European champignons with a quality that is simply incomparable.
Finally, the dried champignon slices are sent to the Worlée factory in Hamburg for refining and processing. This refinement method includes bacteria reduction treatment (EVW) as well as a state-of-the-art mechanical and manual cleaning process, ensuring compliance with European quality standards.
At Worlée's exhibition stand, visitors will get an overview of the company's wide-ranging product portfolio of natural dried raw materials. Along with the newest items, this naturally include classics such as dates, peppers or porcini as well as so-called superfoods. Worlée also offers a wide variety of exotic superfoods such as chia seeds, goji berries, quinoa or aloe vera.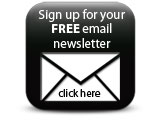 Come see Worlée's product highlights for yourself, find out more about the new R&D competence centre with its many features and get to know the new production facility "The Mushroom Dryers" at Food Ingredients Europe. Worlée look forward to your visit to stand 11.0A104.
Companies