XY Wellness introduces GDtoxSel with Setria L-glutathione
Supplement designed to support phase 1/phase 2 detoxification
XY Wellness has created GDtoxSel with Setria L-glutathione to support liver function, neutralise excessive free radicals and reduce environmental toxic load.
GDtoxSel is anchored by by 250mg of Setria L-glutathione — a brand of glutathione, called nature's 'master antioxidant.' The formula also leverages vitamins C and E with selenium, broccoli extract, milk thistle and other ingredients to support phase 1/phase 2 detoxification.
'In formulating GDtoxSel, my main focus was to comprehensively combine a group of nutraceutical agents that can provide maximal cell protection against oxidative stress while promoting a balance of phase 1 and phase 2 detoxification,' said Dr Geo Espinosa, XY Wellness Medical Director.
'With GDtoxSel, there was no stone left unturned as it is loaded with scientifically proven ingredients such as Setria reduced L-glutathione and SelenoExcell high selenised yeast,' he added.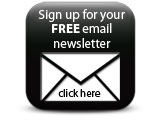 Setria is a well-studied and unique form of L-glutathione that is stable when exposed to stomach acid for enhanced absorption. It provides intracellular antioxidant support, benefits cellular detoxification and supports a healthy immune response.
Companies