ibSium IBS research published in peer-reviewed journal
ibSium's role in helping to reduce irritable bowel syndrome (IBS) symptoms have been recognised by the scientific community in a newly published peer-reviewed paper
Lesaffre Human Care is proud to announce that ibSium has once again raised the interest of the scientific community: the findings of a new clinical study have recently been accepted for publication in the renowned peer-reviewed journal, United European Gastroenterology.
As reported in the article, ibSium demonstrated a significant effect in the improvement of gastrointestinal symptoms in subjects suffering from irritable bowel syndrome (IBS) with constipation (IBS-C). ibSium is a product containing a unique and patented strain of Saccharomyces cerevisiae, selected by Lesaffre among thousands of proprietary strains and registered with the French National Collection of Micro-Organism Cultures as CNCM I-3856.
The study was a multicentre randomised double-blind placebo-controlled trial conducted under the supervision of Prof. Robin Spiller — an international specialist in gastroenterology recognised for his work on IBS — in a group of 379 healthy volunteers presenting IBS symptoms according to the Rome III criteria.
For 12 weeks, each of them consumed either 2 x 500mg of ibSium or a placebo every day and had to complete an evaluation form of their IBS symptoms daily.
One of the main findings throughout the study was that IBS-C subjects consuming ibSium experienced significant relief of their abdominal pain and discomfort compared with the placebo group (p=0.04). They also felt significantly less bloated (p=0.01).
'With this new official publication, ibSium becomes the best substantiated natural ingredient with a clinically proven effect on IBS symptoms, as highlighted by the results of clinical studies performed in a total of 600 volunteers as well as a large-scale consumer study run by prescribing physicians in more than 1160 volunteers presenting symptoms of IBS,' said Peter Jüsten, Managing Director of Lesaffre Human Care.
Earlier this year, the findings of a first clinical study using ibSium were published in the journal, Digestive and Liver Disease (ibSium was called Lynside Pro GI+ in this paper and has been rebranded since then).
In addition, ibSium was in the spotlight again this summer after having obtained a condition-specific claim from Health Canada.
'With more than 800 million people affected by IBS worldwide, many of them unsatisfied with their current treatment, ibSium is now available as a substantiated natural alternative to drugs used in intestinal pain and discomfort management,' commented Jüsten.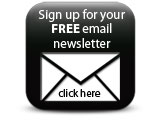 In addition to receiving support from the scientific community on several occasions, ibsium has a proven track record of efficacy in easing abdominal pain, discomfort and bloating without side-effects or habituation. It can therefore be considered as a safe and effective innovative strategy for long-term use to improve quality of life, not only of people suffering from IBS, but also of any individual experiencing abdominal pain.
Featured Companies