vitaMk7, Gnosis K2 as MK7, the only natural and pure all-trans at SupplySide West
Gnosis sponsors the VendorBrief Presentation with a focus on Vitamin K2 as MK7 Purity, Stability, USP Grade and Trans isomer demonstrating the real advantages of the fermentation-derived MK7 versus the synthetic-derived form
SupplySide West is forthcoming and Gnosis (booth #CC181) will be on stage, with its portfolio of products, to share its expertise in fermentation process and highlight the advantaged of natural-derived metabolically active nutrients obtained through a rigorous pharmaceutical approach.
In particular, Gnosis will offer the unique opportunity to discover how Vitamk7, a natural, high pure (>99% all-trans) vitamin K2 as MK7, is the answer to the MK7 Purity and Stability issue, which remains a focal topic in the nutraceutical world.
vitaMK7 the highest content of all-trans MK7, more than 99% higher than the synthetic ones, which are characterized by a relevant percentage of cis analogues and unnatural impurities.
The more the product is pure, the more it is stable; thanks to the clean profile, vitaMK7 shows optimal stability in formulation even when subjected to stressed conditions.
The speech will be held on Wednesday, 27 September, 3:00-3-20 pm Bayside Hall D, Booth WW110 and will be held by Professor Luca Tiano, Associate Professor of Biochemistry, Department of Life and Environmental Sciences University of Marche, Italy, one of the global leading experts in vitamin K2 as MK7.
Our expert will also be at Gnosis booth #CC181 at a dedicated Vitamk7 Info Point ready to provide the answers to all questions on this relevant topic.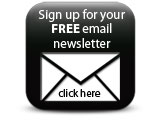 Discover the latest scientific updates on vitamin k2 as mk7 with vitamk7 new tools!
Featured Companies