Getting in shape for the sports nutrition flavour revolution
Once the preserve of serious athletes and bodybuilders, sports nutrition products and those enhanced with protein are fast reaching a wider audience. Vicky Berry, Category Manager at Synergy, explains the science behind flavour delivery in sports nutrition products
Sports nutrition products and those enhanced with protein were once the preserve of serious athletes and bodybuilders but now, driven by a growing interest in personal health and the awareness of the role of nutrition in supporting fitness and well-being, mainstream audiences are increasingly turning to protein-based foods, drinks and supplements.
This mass-market expansion presents a major opportunity for sports nutrition manufacturers, but targeting a wider audience involves distinctly different challenges from succeeding in the traditional arena. For mainstream audiences, great taste and interesting flavours are as important as the performance of the products they select.
A growing segment
Across the world, lifestyle and demographic changes are sparking increased consumer interest in products that can support healthier lifestyles and aspirational athletic endeavours. Indeed, Datamonitor estimates that more than 80% of European consumers are interested in functional food and beverages that improve physical energy or stamina. This growing interest is being further enhanced by the increasing availability of high quality products from high street shops and supermarkets aiming to tap into the market.
Unsurprisingly, growth rates are impressive. Currently worth approximately US$20bn globally, the sports nutrition market is predicted to grow at a CAGR of 9.0% and reach $37.6bn by 2019.1 For many in this growing market, taste, in particular, counts. In fact, research has found it to be the most common factor when choosing a sports nutrition product.2
Expanding market, new options
Simultaneously, scientific research is continuing to reveal new insights into the full benefits of nutritional ingredients. This, in turn, is driving innovation in sports nutrition formulation and segmentation. As the functional properties and efficacy of novel ingredients become better understood, manufacturers are developing ever more advanced bases tailored to specific performance requirements and objectives.
Although whey protein is still central to many products, ingredients such as branched chain amino acids (BCAAs), fast-acting carbohydrates and creatine are increasingly being used as core components in nutritional product bases. Highly customised combinations of ingredients are being incorporated into products catering for pre-, during and post-exercise requirements.
The increasingly complex nutritional bases are making the task of flavouring products even more challenging
Ingredients that provide a rapid energy boost, such as creatine, caffeine and various amino acids, are packed in pre-workout bases. High quality protein sources, such as whey, meanwhile, are more commonly used in post-workout muscle recovery products. Specialist diet or weight gain formulations will also include a wide range of additional proven ingredients, from conjugated linoleic acid to insulin.
And whereas these advanced combinations of proven ingredients ensure that specialised products can help consumers to meet their health and performance goals more efficiently, the increasingly complex nutritional bases are making the task of flavouring products even more challenging.
Demand for innovation
As expected, changing audience expectations and growing mainstream acceptance is driving demand for flavour innovation. Consumers of pre-workout products, for example, tend to look for refreshing and lighter fruity flavours, which are less likely to leave them feeling bloated before exercise. These products often contain very complex bases with a multitude of ingredients, meaning flavours also need to provide more intensity to complement and mask challenging underlying profiles. More traditional products, such as protein shakes, are increasingly being positioned for everyday consumption. Consumers are looking for more exciting products that are great tasting, as well as providing a nutritional boost.
Consumers are starting to show interest in naturally flavoured and sweetened products
Manufacturers are therefore working to introduce new innovative flavour combinations, commonly based on popular sweet flavours and concepts. New options currently reaching the market include flavours such as Neapolitan, blueberry cheesecake and raspberry doughnut, for example. When opting for more classic profiles, such as vanilla, chocolate and strawberry, consumers are beginning to look for authentic and recognisable flavour variations, such as 'creamy' or 'beany' vanilla.
Additionally, the core sports nutrition market still contains non-natural flavours. However, consumers are starting to show interest in naturally flavoured and sweetened products. According to Datamonitor, the presence of 'natural' ingredients is a highly influential factor for 68% of consumers who buy products that improve energy and stamina.3 Delivering these solutions can create both cost and application challenges. As such, sports nutrition manufacturers are turning to flavour specialists to support them in differentiating their products while delivering impactful and appealing taste.
Flavour expertise
With extensive whey protein heritage derived from Carbery, its parent company, Synergy has in-depth expertise in overcoming the challenges of working with complex sports nutrition bases. The company produces impactful liquid and spray dried flavours for use across the sports nutrition segment, from powders and RTD beverages to gels and cereal bars. Synergy has recently introduced a new range of flavours for use in even the most challenging pre-workout and recovery bases. Including fruity flavours such as apple–pear, raspberry and lemon–lime, the range has been developed to help manufacturers create products that stand out in the marketplace.
The science of great taste
A firm understanding of a product's base is crucial to delivering the desired flavour profile. As bases in modern sports nutrition products become more complex, ingredients need to be highly tailored to complement underlying sensory matrices to ensure the flavour shines through in the end product. When working with a customer to create an appealing product, Synergy begins with an in-depth analysis of the key flavour descriptors of a specific base, pinpointing and mapping inherent sensory characteristics. Flavours can then be tailored for the exact task and with specific parameters in mind.
To conduct such analysis, the company has developed an extensive lexicon of profile descriptors. Allowing for accurate quantitative taste profiling and flavour matching, Synergy's analytical approach is based on both sensory science and flavour chemistry.
Flavourings are developed to complement the characteristics of a specific product base, masking less desirable notes and providing a high impact, lasting taste. Flavours are tailored to work with the descriptor base matrix through sensory testing and adjusted until the desired profile is achieved. The best results are delivered when the flavour specialist works closely with the manufacturer. As products becomes more specialised and complex, shared expertise and technical collaboration through the product development process is key to creating an end result that delivers on both taste and performance.
Conclusion
As the sports nutrition market continues to expand into the mainstream, new opportunities are opening up for innovative manufacturers to differentiate their products with interesting and unusual new flavour concepts. However, the need to create ever more complex bases to keep up with the latest science and market segmentation poses particular challenges for appealing flavour creation.
Flavour specialists can help manufacturers to deliver appealing and differentiated taste profiles without compromising performance. With its strong whey protein heritage, Synergy is at the forefront of the science behind great flavour delivery in sports nutrition products.
References
1. Transparency Market Research Report, Sports Nutrition Market — Global Industry Analysis, Size, Share, Growth, Trends and Forecast, 2013–2019 (www.transparencymarketresearch.com/sports-nutrition-market.html).
2. BordBia, Internal Communication (data not published), 2011.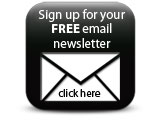 3. Datamonitor, "Manufacturers Need to Change Sports Nutrition's Image to Benefit from "Fresh" and "Natural" Claims," www.datamonitorconsumer.com/sports-nutrition-fresh-and-natural (2013).
Companies