Abattis acquires Pro Natura BV
Entering into a share purchase agreement through a subsidiary, the acquisition signifies a focus on revenue and profit
Abattis Bioceuticals has entered into a share purchase agreement through its wholly-owned subsidiary to acquire Pro Natura BV, a privately held nutraceutical company based in the Netherlands.
Pro Natura has over 30 years of operations and sales experience in Europe, with over 100 products that have been marketed to both long-term repeat customers and new large groups of distributors.
Pro Natura has been supported by a seasoned management team that still includes its original founder and has historically boasted over €10 million in per annum sales.
"The acquisition marks an important turning point for Abattis as we narrow our focus on generating revenues and profits," commented Rob Abenante, President and CEO of Abattis. "It will give the company unprecedented, direct access to the lucrative European markets as well as a diversified suite of over 100 products to offer our customers and clients. Pro Natura has developed a vast distribution network over the past three decades, which we hope to grow by adding our growing line of products developed by our subsidiary, Vergence" added Abenante.
Capitalising on the growth in the market, especially CBD, the acquisition aims to leverage Pro Natura's distribution network for CBD sales in Europe, which will be further bolstered by new CBD products introduced by the company.
Abattis made an investment in this market in March last year, acquiring Gabriola Green Farms.
Brazos Minshew, Chairman of the Abattis Medical Advisory Board, said: "We are seeing a trend in both developed and developing countries towards increased self-medication and nutraceutical awareness, especially in respect of healthy and natural based products,"
Minshew added: "Growth in the market size for nutraceuticals and bioceuticals has also been supported by an increase in the ageing population worldwide and a growing interest in health and wellness in people of that demographic," added Minshew.
The bottom line
The agreement provides for the acquisition of 100% of Pro Natura's outstanding shares from Catalyst Investment Capital in exchange for the payment of €6,684,200 to Catalyst plus €5,000,000 milestone payments within two years of Abattis CBD products being launched through Pro Natura's sales and a €4,000,000 milestone payment within two years of launch of sales of Abattis' proprietary product, Comfort, through Pro Natura's sales channels.
The acquisition subsidiary's obligation to make these milestone payments will expire within three years from closing. Abattis and Catalyst are actively working to complete the acquisition and hope to do so by mid-April 2019. Past management of Pro Natura will also continue to support the company in the future as this transition takes place, joining the international team of Vergence Naturals through this acquisition.
The company has also announced that Kent McParland has been replaced by Francesco Paolini as the Interim CFO and a Director of Abattis, bring 35 years of international business, product distribution and entrepreneurial experience.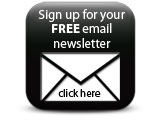 Commenting on the appointment, Abenante said: "These skill sets will play an instrumental role as the company shifts its focus to global sales."
Companies