Absolem enters mushroom extraction joint venture
Absolem Extractions has entered the agreement with AREV aiming to become the leading solution for functional extractions of mushrooms
Image as seen on Absolem website
Absolem Health subsidiary, Absolem Extractions, has entered into a definitive agreement with AREV with the goal of becoming the leading solution for functional extractions of mushrooms. Absolem provides extractions for the functional food market, especially in mushrooms, while AREV produces and delivers functional compounds and ingredients.
Ken Kuiper, CEO of Absolem, said: "We are excited about the growing global interest in functional mushrooms and believe we could become leaders in commercial extraction. We believe with AREV's expertise in extractions we will be successful in doing so."
Absolem Health also recently completed the acquisition of One Up Pure Energy, a food and beverage line of functional mushroom snacks, teas, powders and development of mushroom-based meat alternative protein product.
Michael Withrow, CEO of AREV, said: "The team at Absolem has identified what we believe to be massive growth in natural medicines and we are delighted to be part of this innovation. This collaboration will hopefully lead to another line of branded ingredients and formulations produced by AREV and build on our revenue stream."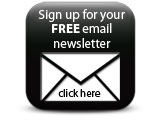 Further details respecting the terms of the definitive agreement will be announced when it has been finalised. This transaction is subject to the approval of the CSE.
Companies