Arla introduces new pregnancy and lactation supplementation concepts
The new Smart Mama drink and Smart Mama bar prototypes contain a whey protein concentrate featuring the benefits of milk fat globule membranes
Arla Foods Ingredients has launched two maternal supplementation concepts to support children's cognitive development during pregnancy and lactation.
The new Smart Mama drink and Smart Mama bar prototypes contain the ingredient Lacprodan MFGM-10 – a whey protein concentrate featuring the benefits of milk fat globule membranes (MFGMs).
The Smart Mama prototypes are available now, offering manufacturers the opportunity to launch a premium functional product into the rapidly growing market for maternal nutrition food and drink products.
Anne Staudt Kvistgaard, Arla Foods Ingredients' Senior Manager, Early Life Nutrition, said: "During pregnancy and lactation, the mother is the main source of nutrition for the developing infant, so it's important she makes the best possible dietary choices. Our Smart Mama drink and Smart Mama bar concepts are convenient, offer a great taste and provide Lacprodan MFGM-10, which has documented benefits for brain development when applied in early-life nutrition products."
The Smart Mama drink is low-fat, offers a source of protein and calcium, and contains high levels of folic acid, which helps prevent neural tube birth defects. The Smart Mama bar is high in protein, calcium and fibre.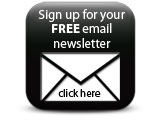 Arla Foods Ingredients will showcase the Smart Mama concepts at Food Ingredients Europe on Stand 6C120.
Companies