AstaReal achieves food safety standard FSSC 22000 certification
Certification according to the FSSC 22000 standard is recognised worldwide as proof of a safe manufacturing process and a comprehensive food safety management system
AstaReal has been certified according to FSSC 22000, Version 5. The certification reportedly confirms the company meets all the safety requirements relevant to the manufacturing of food throughout the supply chain.
AstaReal cultivates and produces astaxanthin, derived from the microalga Haematococcus pluvialis. To confirm the safety and consistent quality of its products for consumer consumption, it's been accredited with the FSSC 22000, V5 certificate. For customers, this is said to guarantee a well-developed food safety management system, including solid hazard analysis and risk management system that identify, evaluate and control any food safety hazards that my occur, thus guaranteeing consumer safety.
Certification according to the FSSC 22000 standard is recognised worldwide as proof of a safe manufacturing process and a comprehensive food safety management system, the company says, and fulfils the requirements of the Global Food Safety Initiative (GFSI).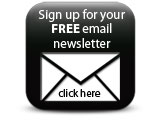 Dr Kurt Haglund, Quality Manager at AstaReal: "Our customers look for scientifically backed, natural ingredients that are produced with the highest standards throughout the whole supply chain. We at AstaReal attach great importance to providing only high quality and safe ingredients, supported by a well-functioning food safety management system. We do not compromise in this area, and always put safety and food quality first. Therefore, we are delighted to have received the FSSC 22000 certification as an official confirmation of our commitment."
Companies