Clariant Prenylium wins Frost & Sullivan 2020 award
Clariant received praise from Frost & Sullivan for ensuring that evolving consumer trends and potential opportunities remain the touchstone for its development of ingredients
Clariant Active Ingredients' root-power active ingredient Prenylium has been recognised with the Frost & Sullivan New Product Innovation Award.
The ingredient uses the skin matrisome concept to fight aging. Judges assessed the concentrated extract of morus alba root against benchmark criteria, including match to customer needs, reliability and quality, positioning, and customer experience. Its industry research findings show consumer expectations are met across these areas.
Frost & Sullivan analyst Prateeksha Kaul said: "Even though the global personal care industry is witnessing significant growth, strict regulatory guidelines and changing consumer preferences have hampered the innovation of active ingredients. With its customer-oriented portfolio, focused on exceptional quality and efficacy and fully aligned with consumers' requirements, Clariant has overcome these industry challenges and has reinforced its position as a leading market participant. The company's breakthrough Prenylium ingredient has gained consumer interest as a powerful and sustainable anti-aging ingredient."
Aeroponic growth conditions, which require minimal water use and ensure plants have access to nutrients, are complemented by the use of non-destructive plant milking technology to obtain the extract. These practices are aimed to ensure ingredient sourcing is sustainable, traceable, and on par with quality expectations.
Prenylium extract contains a 2000% higher concentration of prenylated flavonoids than traditional morus alba root extract, Clariant says. These flavonoids provide a tool to naturally protect the skin matrisome from degradation and inhibit the enzyme which induces collagen damage. Clinical trials reportedly prove the active's effective contribution to anti-aging and well-aging skin care needs.
Deepest wrinkles were reduced by -12.7% after 4 weeks and by -16.6% after 8 weeks. Data revealed good improvements in smoothness, supporting skin youthfulness. Skin plumping improved by 13.4% after 8 weeks.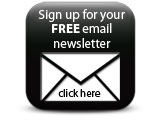 Prenylium has also received the following awards: the PcHi Fountain Award 2020 in the anti-aging category; the BSB Silver Innovation Prize Environment; and a bronze in-cosmetics award for Best Active Ingredient 2020.
Companies