DuPont Names Matthias Heinzel as President of DuPont Nutrition & Health
Following the retirement of Craig Binetti
Matthias Heinzel will take over as President of DuPont Nutrition & Health on 1 January 2015, succeeding Craig Binetti who is retiring following 38 years at the company.
Heinzel joined DuPont in 2003 following leadership roles in the telecommunications industry and at McKinsey & Company. He has held several business leadership roles in DuPont Imaging Technologies, Authentication and Packaging Graphics. In 2013 he was appointed Global Business Director, Enablers, DuPont Nutrition & Health.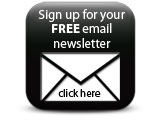 Binetti joined DuPont in 1977 where his early career spanned a variety of professional and managerial positions covering research, manufacturing, finance, sales, marketing and business positions in the Chemicals, Pigments, Elastomers, Polymers and Fiber businesses. From 1991 to 1998, he held a number of positions in the paper, film and resins businesses in the US and Europe. From 1998 to 2002 he was Vice President and General Manager of Polyester Fibers, Resins & Intermediates. In March 2002 he was named Vice President and General Manager of DuPont Packaging & Industrial Polymers. In June 2007 he was named President of DuPont Nutrition & Health and Chairman of Solae. In September 2009 he added responsibility for DuPont Applied BioSciences, and took his current position in May 2011.
Companies