DuPont explores third-party certification of commercial probiotics
Peer-reviewed paper encourages manufacturers to implement comprehensive quality control programmes and product design to ensure products meet the claims on their label throughout shelf-life
DuPont Nutrition & Biosciences explores the importance and advantages of third-party evaluations to certify probiotic quality, purity and label accuracy in a recent study which was published in the peer-reviewed journal Frontiers in Microbiology.
The published paper, "Improving End-User Trust in the Quality of Commercial Probiotic Products," encourages manufacturers to implement comprehensive quality control programmes and product design to ensure products meet the claims on their label throughout shelf-life.
The research examines third-party certification, the process of setting standards for identity, purity, and quantification of probiotics, as well as various emerging methodologies useful for quality assessment. The authors reported on establishing validated methodologies for all aspects of quality assessment as playing an essential component of verifying product safety.
In addition, experts believe methodologies, including whole genome sequencing, digital PCR, and flow cytometry, are poised to play important roles in these processes in the future, especially pertaining to potency throughout shelf-life of specific probiotic strains.
"As the global probiotics market gains popularity and the number of products on the shelves increase, it becomes increasingly difficult for consumers to distinguish between low-quality from high-quality products," said Buffy Stahl, co-author of the published paper and global business development leader at DuPont. "The adoption of third-party evaluations to certify probiotic quality and label accuracy can minimise ambiguity of product performance, which threatens the trust consumers and healthcare providers have in probiotics products."
The primary goal of these published findings is to assist in improving the quality of probiotic products and enhance transparent communications between manufacturers, regulators and consumers through science-based assessments. Key topics covered in the paper include:
Third-Party Verification, Certification and Qualification: Independent certification of probiotic products gives consumers confidence that the labelled products are safe and contain exactly what the package claims.
Quality Standards: Implementing requirements, specifications, guidelines or characteristics that are used consistently ensures products are fit for their intended purpose and consumers can be certain they are getting high-quality products every time they visit the shelf
Probiotic Product Labels: Differing label requirements for probiotics from other food and supplements can result in a lack of vital information for the consumer. Manufacturers should take steps to include all necessary information to enable consumers to more appropriately select which products to buy
Identity: The ability to identify a specific probiotic strain clinically demonstrated to provide specific benefits and differentiate from other strains is essential to empower consumers with the tools needed to make the most informed decision based on unique health and wellness needs
Quantification: The amount of live probiotic strains in each product should be tested by the manufacturer to ensure the consumer gets the number of probiotic strains that should be in the product
Single Strain vs. Multiple Strain Products: Today's probiotics tend to mention the entire microbial count without distinguishing the different strains in the blend. More progress toward enumeration is important to give consumers full visibility to what's in their products
Purity: Although dietary supplement manufacturers are responsible for using Good Manufacturing Practices to ensure the safety and quality of their products, there are certain specifications missing and changing regionally. More uniform standards must be introduced so consumers, regardless of location, can be sure they have access to quality products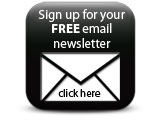 "Although many compelling studies show the myriad benefits of probiotics, the perceived quality of commercial probiotic products continues to suffer from a lack of transparency and concrete industry standards," added Stahl. "We believe the time is now for the industry to voluntarily improve transparency and each company in the supply chain needs to hold themselves accountable to delivering a quality product consumers can trust."
Companies