Ecolab partners with Hygiena for food safety optimisation
Ecolab will distribute Hygiena products including its Ensure Touch luminometer
Ecolab has announced a partnership with Hygiena to give the food and beverage industry access to a hygiene monitoring program, aiming to help optimise food safety programs.
"Ecolab Food & Beverage North America strategically partnered with Hygiena to help advance our customers' hygiene monitoring and food safety programs. Our relationship brings together Hygiena's game-changing Ensure Touch luminometer, intelligent and reliable technology with a universal focus on service to offer our customers a digital, scalable, long-term solution," said Nick Alfano, Executive VP and General Manager for Ecolab Global Food & Beverage.
Ecolab Food and Beverage North America will distribute and service a range of Hygiena's products including the Ensure Touch ATP system, which uses the energy-containing component found in all cells to identify potential contamination.
The digital cloud-based technology offers customers multi-location supply chain monitoring, audit and risk management, and helps with recall prevention.
"Now more than ever it is critical that our customers have access to advanced technology in support of achieving their food safety goals. Hygiena's breadth of offerings, proven reliability and cloud-based software will give our customers visibility to multi-site cleaning performance, helping to redefine how our customers validate cleaning performance," said Ann Gent, senior vice president and general manager for Ecolab Food and Beverage North America.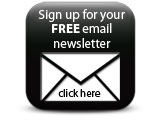 "We are excited to welcome Ecolab as a distributor of Hygiena solutions, expanding availability of food safety and quality assurance products throughout the United States and Canada," said Ed Luterbach, CCO for Hygiena. "Ecolab is a respected leader in industrial hygiene products and services and we are delighted to partner with them."
Companies