Ingredion renovates UK innovation centre
Ingredients | Manufacturing | Research
Ingredient solutions provider Ingredion has reopened its Idea Lab innovation centre following an upgrade to concept testing, cost optimisation, culinology and clean label formulation
Ingredion Idea Lab innovation centre
Ingredion has reopened its Idea Lab innovation centre in Manchester, UK, following a significant renovation. The upgrade will give Ingredion's technical services team the tools they need to drive innovation and increase co-creation opportunities with its customers in the UK.
The renovated lab offers a host of new and improved facilities. This includes industrial bakery ovens and mixers, restaurant-style rationale ovens, increased ambient storage, a chill and freezer room and separate frying area, as well as other new equipment and additional storage.
The new lab aims to help improve speed to market for new innovations and product launches.
Pierre Perez y Landazuri, Senior VP and President of Europe, Middle East and Africa, said: "Our new facility enables us to better support prototype development in collaboration with our customers. By utilising the latest technology – and taking advantage of our proprietary research – our Idea Lab innovation centre can deliver a better customer experience and support manufacturers in tapping into some of the industry's latest trends."
"From concept testing and cost optimisation, to expertise in culinology and clean label formulation, our technical services team will now be best placed to partner with customers using tried and tested proven starch technologies and processes."
Turnaround time for the new lab was quick, with construction work starting in December 2019 and finishing in February 2020.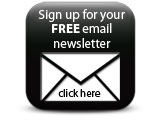 With the addition of the newly-refurbished lab, Ingredion now boasts 28 Idea Lab innovation centres in key locations across the globe, providing on-the-ground expertise with a global reach to share efficiencies.
Companies