Innophos Holdings has acquired NutraGenesis
The Vermont-based marketer of proprietary, branded and science-backed nutraceutical ingredients will complement Innopho's branded food, health and nutrition portfolio
Innophos Holdings has acquired all of the outstanding equity interests of NutraGenesis LLC, Icon Group and Tradeworks Group, together referred to as NutraGenesis, for a total purchase price of $28 million.
Borrowing under its existing credit facility, Innophos Holdings was able to fund the acquisition that is expected to add to Innophos' earnings per share in the first year following the close of the transaction.
"The addition of NutraGenesis' innovative, science-backed branded ingredients to our Food, Health and Nutrition portfolio more closely aligns Innophos with consumer mega-trends such as health and wellness, energised ageing and clean labels," said Dr Kim Ann Mink, Chairman, President and CEO of Innophos Holdings
"This transaction builds on the recent acquisition of Novel Ingredients and further strengthens our position as a leading specialty ingredient solutions provider to attractive end-markets. In addition, NutraGenesis'asset-lite business model, complementary capabilities and established presence in high-growth nutraceutical markets make this a high-value addition for Innophos."
NutraGenesis, a science-based, proprietary, branded ingredients solutions provider
strong and established portfolio of branded ingredients supplying leading US and international developers of branded nutritional ingredients
highly complementary to recent Novel Ingredients acquisition and Innophos' branded ingredients portfolio
proven track record of partnering with clients to transform ingredients into marketable brands backed by scientific data that supports product efficacy and performance claims
serving attractive high-growth end-markets, including stress reduction, weight management, joint health, brain health and metabolic wellness, that are driven by health and wellness consumer trends
Acquisition delivers strong shareholder value
all-cash transaction consideration of $28 million financed by existing credit facility
LTM sales of ~$12m, and accretive adjusted EBITDA margin of 22%
strong double-digit historical growth trajectory and outlook
asset-lite business model
added earnings per share within the first year of combined operations
minimal impact on leverage
continued strong cash conversion cycle supports current dividend and strategic growth ambition
"Bringing NutraGenesis into our branded ingredients portfolio provides an immediate opportunity to combine their branding and marketing expertise with our sourcing, manufacturing and technology capabilities, to offer more differentiated ingredients solutions to our customers," Mink commented.
"We are confident that the acquisition of NutraGenesis will strengthen our growth profile and create sustainable value for our customers and shareholders," Mink said.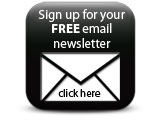 "We remain focused on building out our Food, Health and Nutrition platform, driving sustainable growth and advancing toward our Vision 2022 goals."
Companies