Japanese Teijin pharma enters the functional foods market
Nomon will spearhead Teijin's new nutraceuticals direction to improve quality of life
Teijin Limited has announced the establishmentment of Nomon, Co., Ltd. to sell nutraceutical food and beverages that are scientifically proven to help people maintain their health.
Nomon begins sales of its first nutraceutical product immediately and will expand its product lineup going forward.
Under its brand slogan, "Life Is Long," Nomon will support productive ageing to help people maximise their potential to enjoy more fulfilling lives. As part of the Teijin Group's healthcare business, which strives to support people from birth to their final days, Nomon will offer nutraceutical products aimed at enhancing the quality of life worldwide.
Nomon will develop nutraceuticals by combining the Teijin Group's research and development capabilities with clinical evaluation technologies from the group's pharmaceutical and home-healthcare businesses. In addition, it will leverage synergies with Teijin's recent expansions in the healthcare business, including functional food ingredients.
Teijin, which is transforming its business portfolio from a long-term perspective, is creating new businesses in its healthcare business to deliver comprehensive patient services, including services that are not currently reimbursed under the Japanese health insurance system.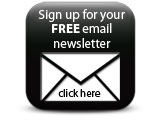 The company will be based in Tokyo, and led by Kei Yamana as President.
Companies