NOW expands supplement range with SuperNutrition acquisition
The two US-based family-owned companies agreed the acquisition for an undisclosed amount
NOW has acquired the SuperNutrition supplement company, which offers a brand of multi-vitamins with high potency, scientifically formulated and targeted by need, as of 3 September.
Details of the acquisition have not been disclosed.
SuperNutrition was started by Patrick Mooney and his son, Michael Mooney, and remained a family business led by Patrick's daughter Kathy Mooney. NOW expects to expand the SuperNutrition line, while keeping the founder's formulation principles and family business ethics.
"The SuperNutrition brand and products are a welcome addition to the family-focused range of high-quality, nutritionally valuable dietary supplements offered by NOW," said Jim Emme, NOW CEO.
"I am confident our family-owned company is in great hands as part of the NOW family," said Kathy Mooney, former President & CFO of SuperNutrition. "I look forward to seeing them grow the SuperNutrition brand and offer its benefits to more people to support better health."
NOW intends to expand distribution worldwide through a wide and growing network of successful international distributors.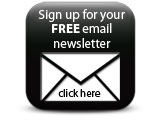 Respected industry veteran Karl Riedel of Riedel Enterprises facilitated the acquisition, utilising his knowledge of both parties and his belief that their company philosophies would be harmonious.
Companies