OptiMSM achieves Informed-Ingredient certification from LGC
LGC's rebrand of Informed-Choice to Informed-Ingredient is aimed at providing sports nutrition suppliers with marketing approaches
Bergstrom Nutrition has announced shipments of its branded methylsulfonylmethane (MSM) product, OptiMSM, will feature the Informed-Ingredient logo. LGC created the brand, previously known as Informed-Choice, to enable sports nutrition products to set themselves apart. The designation reportedly confirms all raw materials and ingredients within OptiMSM have met banned-substance testing and certification requirements.
"The Informed-Ingredient programme is a perfect opportunity for ingredient suppliers and manufacturing facilities looking to take an extra step in quality assurance and are founded upon LGC's more than 50-years of anti-doping experience," said LGC Business Development Director, Paul Klinger.
Ingredients included in the program must meet strict quality control standards and are screened for more than 250 banned substances to part-per-billion accuracy, LGC says, providing assurance regular testing for prohibited substances has occurred and ingredients have been manufactured to high-quality standards.
Bergstrom Nutrition began producing and testing material under the Informed-Sport certification in 2014 for distribution exclusively in the EU. After four years of consistent results, the company began offering OptiMSM under the Informed-Choice certification both domestically and to its distributors outside of the EU.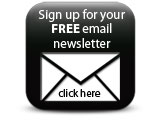 "Bergstrom Nutrition always stays up-to-date on quality assurance measures and certifications so our customers can position themselves in the best light," said Tim Hammond, Vice President of Sales and Marketing, Bergstrom Nutrition. "Quality control and certification maintenance also ensures that all end-users — from professional athletes and competitors to those who want to age gracefully and remain nimble — consistently feel safe and rule-abiding when leveraging their performance with OptiMSM."
Companies