Parry Organic Spirulina gets USP seal of approval
Indian nutraceutical producer completes United States Pharmacopeia's Dietary Ingredient Verification Program
Parry Organic Spirulina, a microalgae-based superfood produced by Parry Nutraceuticals, has successfully passed the United States Pharmacopeia's (USP) voluntary and rigorous Dietary Ingredient Verification Program (DIVP). This demonstrates that the superfood meets quality standards set by the regulatory body.
"USP is pleased to recognise Parry Nutraceuticals' successful completion of the Dietary Ingredient Verification Program," said John Atwater, Senior Director of USP Verification Services. "This accomplishment demonstrates Parry's commitment to quality and operating GMP quality systems for the manufacture of dietary ingredients in compliance with officially recognised requirements."
Atwater added: "It also provides manufacturers of finished products with the ability to easily identify and qualify Parry Nutraceuticals and the sister company Valensa International as suppliers of an organic spirulina quality dietary ingredient they can trust."
Valensa CEO, Uma Sudhan C.P, said that this is the first Spirulina in the world to achieve certification under the expanded dietary ingredient verification program, enacted to align with the FDA's Food Safety Modernization Act. Florida-based Valensa International distributes the ingredient and has also expressed pride in the milestone.
Sudhan added: "This third-party assurance is a key recognition that our Parry Organic Spirulina meets the highest quality standards."
USP Dietary Ingredient Verification Program (DIVP) helps ingredient manufacturers ensure compliance with GMP requirements and reduce risk while also providing them with a way to differentiate their dietary ingredients in an increasingly competitive global market.
USP's DIVP tests dietary ingredients, audits manufacturing practices and reviews documentation before the manufacturer earns the use of the USP Verified Mark. On the organisation's website, there is a full list of approved manufacturers for verifying the production standards of a company.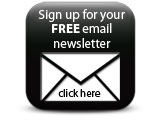 Parry Organic Spirulina is manufactured in Southern India, using purified groundwater, 100% vegan and organic certified nutrients. It also meets the highest global standards for Organic and is non-GMO verified.
Companies