SGH Healthcaring Group acquires nutraceutical packaging company
The Eskiss Packaging portfolio adds an alternative to double-tip ampoules to the group's offering in the nutraceutical market
SGH Healthcaring group has expanded its primary packaging range with the recent acquisition of Eskiss Packaging. SGH is a valued partner to the pharmaceutical and food supplements industries with its sights set on becoming a leading European plastics processing firm for medical devices and liquid and solid drug and food supplement administration.
The group was created from the acquisition of Stiplastics Healthcaring by Mérieux Développement and Gimv in January 2018. Within 18 months, it is now comprised of Stiplastics, Rovipharm and Eskiss. Prior to the Eskiss acquisition, the group already supplied the food supplements market with completely customisable measuring cups using IML (In-Mould Labelling) and dosing syringes.
With Eskiss Packaging on board, the two French companies can now further capitalise on opportunities in the nutraceutical industry offered by the Unicadose liquid single dose developed by Eskiss Packaging, which provides an ideal alternative to double-tip glass ampoules.
The newly acquired company also contributes expertise on injection blow moulding. The polyethylene terephthalate (PET) bottles available in brown, white and crystal keep their shape before opening, offering quality thanks to the controlled preforms produced by the group.
Fifteen items with caps meet all the most common requirements with volumes ranging from 60 ml to 1 litre.
For administering solid products, SGH Healthcaring offers a wide range of high-density polyethylene (HDPE) and PET pill dispensers. It also supplies ergonomic, accurate unit dispensers for various dosage forms (mini-tablets, tablets, capsules, soft capsules, granules, etc.).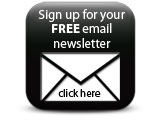 Jérôme Empereur, CEO of SGH Healthcaring, said: "Our catalogue includes numerous items designed specifically for the food supplements sector. We have recently added a shaker for any supplements that require mixing before consumption. This product allows our customers to stand out and simplify users' lives. Our group's strength also lies in its ability to design, develop and produce products to measure."
Companies