Sabinsa founder Dr Muhammed Majeed named NutraChampion
Sabinsa founder Muhammed Majeed, PhD, was chosen as the 2018 NutraChampion in the NutraIngredients Awards in association with Vitafoods Europe
Shaheen Majeed, Sabinsa President Worldwide, accepted the award on his father's behalf in Geneva on 16 May 2018.
The NutraChampion award honours the nutraceuticals industries biggest champions and heroes, recognising those who leave a lasting impact on nutrition and the nutrition industry.
The honoree is chosen by an independent panel of judges.
Dr Majeed's mission and values have played a significant role in the development of the research-driven branded ingredients marketplace by Sabinsa's three decades demonstrating, and advocating for, best practices.
Dr Muhammed Majeed, who was born and raised in Kerala, India, has more than 45 years of experience in the pharmaceutical, molecular biology, nutritional and cosmetic industries.
After graduating from Kerala University in India with a BS in pharmacy, Dr Majeed immigrated to USA in 1975. He continued his graduate studies in Long Island University, New York (MS) and St John's University, New York (PhD) specialising in industrial pharmacy.
After 14 years in research with Pfizer Inc., Carter-Wallace and Paco Research, Dr Majeed founded the Sabinsa Corporation, a research-oriented pharmaceutical and nutraceutical company, in 1988.
In 1991, Dr Majeed set up Sami Labs Limited, a research group, in Bangalore, India.
Under his leadership, Indian Ayurvedic herbs were studied in depth, confirming traditional benefits and often finding new ones, as well as developing proprietary extraction methods.
The company expanded into cultivation to insure a steady supply of raw materials grown to control common agricultural adulterants, structuring the programme to improve the lives of many rural farmers in India.
Sabinsa pioneered numerous herbs that have become successful industry staples, such as Garcinia cambogia (Citrin), Coleus forskohlii (ForsLean), Curcuma longa (Curcumin C3 Complex) and Black Pepper extract (BioPerine).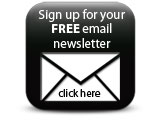 The company was the first to develop a shelf stable probiotic, LactoSpore, nearly 20 years ago.
Featured Companies