Tanita's sarcopenia feature highlights effects of ageing muscle
Sarcopenia is the progressive loss of skeletal muscle that comes with ageing
To combat the growing issue of sarcopenia and provide researchers and healthcare professionals with an effective and accurate tool to diagnose, prevent and monitor patients' progress, world leaders in health monitoring, Tanita has introduced the Sarcopenia Index feature to the latest Body Composition Analyser the MC-980MA PLUS.
Recent studies have shown that sarcopenia currently affects 20% of European seniors, with this number expected to rise by up to 63% by 2045.
Largely associated with the ageing process, sarcopenia is characterised by a loss of muscle mass and strength, which can affect an individual's balance, walking ability and overall capability to perform a variety of everyday tasks.
Research demonstrates that strength, in particular the strength of the legs, is a key predictor of an individual's longevity and quality of life as they age. For this reason, monitoring body composition and muscle mass to determine the risk and occurrence of sarcopenia is vital.
The European Working Group on Sarcopenia has recommended Bioelectrical Impedance Analysis technology as one of the core methods to assess muscle mass, both for researchers and clinicians. In addition Tanita has developed the sarcopenia index to assess and monitor clients quickly and effectively.
The Sarcopenia Index can be found in the new MC-980MA PLUS Multi Frequency Segmental Body Composition Analyser, which features a range of upgrades including PC improvements, memory expansion and a body fat range option to clearly demonstrate healthy readings to patients.
In addition to these upgraded features, the MC-980MA PLUS provides a full medical grade body composition analysis in less than 30 seconds, and offers an easy-to-follow colour interactive touchscreen display.
The USB ports allow simple data input or output as well as accessories to be connected, including printers, bar code scanners and data capture devices.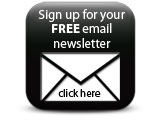 The MC-980 PLUS is available in a variety of colours, including white, red and champagne.
Companies