Tetra Bio-Pharma files patent application for cannabis residue
If granted, this patent application will provide Tetra with protection for the use of cannabis plant residue material as an oral prebiotic component
Tetra Bio-Pharma, a cannabinoid-based drug discovery and development company, has filed a PCT patent application for Cannabis Plant Residue and Use Thereof. Through the Tetra partnership with Thorne HealthTech, a submission to the FDA for generally recognised as safe (GRAS) status is being pursued. This approval will allow for the broad application of the ingredient in foods as well as dietary supplements.
Research conducted through Tetra has shown cannabis plant residue can increase the growth of beneficial gut microbes including both Lactobaccillus rhamnosus and Bifidobacterium longum. When compared against the industry standard inulin, Tetra says this previously considered "waste material" to be discarded after cannabinoid extraction, may be a candidate for use as a novel prebiotic supplement.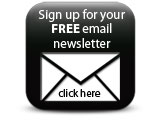 If granted, this patent application will provide Tetra with protection for the use of cannabis plant residue material containing residual cannabinoids within a specified profile range, as an oral prebiotic component alone or in combination with other pro, post, para, or prebiotics as a dietary supplement for gastrointestinal health.
Companies