Wiley Companies earns FSSC 22000 certification
The announcement follows news of the company earning ISO 9001:2015 registration for certification earlier this year
Wiley Companies has been certified as an FSSC 22000 company by global certifying body, SAI Global. This certification verifies Wiley conforms to all industry-related statutory and regulatory requirements as outlined by the FSSC 22000 international standard for food safety management systems.
It also provides a framework for managing the organisation's food safety responsibilities moving forward.
Daniel Wiley, CEO, Wiley Ingredients, said the FSSC 22000 designation serves as a global benchmark for manufacturing integrity, and provides their customers assurance Wiley Companies' safety management program meets optimal quality standards.
"Extended global supply chains and inadequacies in control mechanisms have created some significant food scares and recalls over the past few years." said Wiley. "Achieving FSSC 22000 certification validates our commitment to maintaining the highest standards for food safety guidelines."
FSSC 22000 was developed in response to the international food sector's need for a complete certification scheme for the auditing and certification of Food Safety Management Systems (FSMS).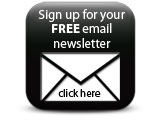 Its managed by the Foundation of Food Safety Certification and the Scheme is supported by FoodDrink Europe (FDE) and the American Groceries Manufacturing Association (GMA). FSSC 22000 is fully recognized by the Global Food Safety Initiative (GFSI) and Accreditation Bodies around the world, and is based on ISO standards.
Companies