30 years of research and innovation
AstaReal marks anniversary of pioneering astaxanthin developments
AstaReal Group, specialist in natural astaxanthin cultivation and clinical science, celebrates 30 years of research and innovation. Having studied the microalga Haematococcus pluvialis since 1988, the company is at the forefront of the natural astaxanthin industry.
Throughout the last three decades, AstaReal has not only dedicated itself to producing high-quality natural astaxanthin products, but also to investing in extensive clinical research.
As a result, the organisation is globally recognised as an authority in natural astaxanthin science with a portfolio of nearly 60 human clinical trials – making AstaReal the most widely researched brand of natural astaxanthin on the market.
This year, the group will highlight important milestones in their journey from being a Swedish start-up to a market leading business with two state-of-the-art production facilities and offices strategically located around the world.
Dr Åke Lignell, founder and now Director of R&D at AstaReal Sweden, said: "To see how our company has grown during the past three decades is truly amazing. I am proud to say that research and innovation has remained a core value at AstaReal and is present in our daily mission."
The anniversary will coincide with several new studies in areas such as muscle performance and sarcopenia, as well as collaborations with leading integrative healthcare advocates. AstaReal Group will also be launching new, high performance products such as water soluble powders and a range of expertly developed, novel finished formats.
Mitsunori Nishida, AstaReal Group president, said: "Our 30th anniversary is an important landmark for the business, which is built on ground-breaking technologies, novel research areas and state-of-the-art solutions for our customers. We are proud to be a leader in the natural astaxanthin industry."
"AstaReal will continue to differentiate itself by investing in activities that enable us to supply a pure, top quality, high performance product that's supported by science. In addition, we continue to establish other initiatives that, aligned to our corporate philosophy, are making the world healthier with natural astaxanthin."
AstaReal's research and innovation journey has been strengthened by its parent company Fuji Chemical Group – a renowned Japanese pharmaceutical enterprise.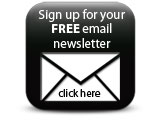 President Mitsunori Nishida added: "At Fuji Chemical, we are constantly striving to make a positive and meaningful contribution to people, society and our future well-being. Leveraging our technical, research and innovation capabilities developed, we plan to continue our ground-breaking work in natural astaxanthin innovation."
Companies