A study of naturopathic medicine for anxiety and depression
Ingredients | Cognitive | Research
The use of complementary health modalities is common for patients with mental health conditions in the United States, with one study reporting more than 50% of patients with anxiety or depression to have tried a complementary approach within the last year
Naturopathic medicine represents a unique system of healthcare that relies on holistic principles and provides both natural and conventional treatment options.
To assess the quality and impact of naturopathic medical care for patients with symptoms of anxiety or depression, a descriptive study was conducted by Breed and Bereznay and published in the Journal of Alternative and Complementary Medicine (2017).
The study, called the Natural Medicine Quality Improvement Project for the Treatment of Depression and Anxiety, evaluated data from 60 patients during a 26-month period.
All patients received usual care at one of several Health Point community health centres, a network of clinics offering care to predominantly low-income, uninsured, minority, refugee or homeless individuals in King County (WA, USA).
The mean number of visits per patient over the study period was 3.3. All patients had at least one visit with a naturopathic doctor, 25% saw only a naturopathic doctor, 55% also saw a conventional provider, and 55% also saw a behavioural health consultant.
The most common treatment modality was nutraceuticals (vitamin D, fish oil, 5-HTP, multivitamin, GABA, SAMe) (75%), followed by antidepressant pharmaceuticals (32%), homeopathic remedies (30%), herbs (Hypericum perforatum, Piper methysticum, herbal combination) (25%) and acupuncture (20%).
Baseline and follow-up measurements were assessed on the Patient Health Questionnaire (PHQ-9) depression screen and the Generalised Anxiety Disorder 7-item scale (GAD-7).
Significant improvements from baseline in group average scores were observed on the PHQ-9 (16.4 vs 8.6; p<0.001) and GAD-7 (12.4 vs 7.2; p<0.001). The response rate, defined as a>50% improvement from the baseline score, was 59% for depression and 30% for anxiety.
These results compare favourably to response rates observed in similar studies conducted in psychiatric clinics, in community health centres, and by collaborative management teams.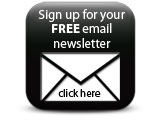 This descriptive study adds data to the limited body of research supporting the efficacy of naturopathic medicine for the treatment of anxiety and depression in a community health centre.
Companies