Alban Muller's CSR approach certified 'gold' by EcoVadis
This excellent result puts the company among the top 5% of organisations evaluated by EcoVadis
Alban Muller's CSR performance has been awarded the highest recognition level (gold) following a recent evaluation by the independent rating platform EcoVadis. This excellent result puts the company among the top 5% of organisations evaluated by EcoVadis.
Since its creation in 1978, Alban Muller International has taken into account environmental, social and economic concerns in its activities alongside its stakeholders. 'This recognition confirms our historical commitment for products of excellence,' said Alban Muller, Chairman of the Group.
EcoVadis' methodology is built on international CSR standards, including ISO 26000, the Global Reporting Initiative and the United Nations Global Compact. It covers four themes: environment, fair labour practices, ethics/fair business practices and supply chain.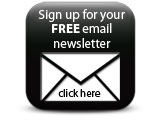 'We are very proud to receive this recognition from an independent, trusted and reputed organisation such as EcoVadis. It highlights our commitment and our advancements in favour of CSR. It has fostered our innovative strength while giving it real meaning. Thanks to this approach, we will attract the attention of major groups seeking partners involved in a virtuous circle,' added Muller.