Annatto tocotrienol most potent Vitamin E antioxidant, study finds
Researchers tested infant formula containing omega-3 fatty acids
Vitamin E tocotrienols from annatto may be better antioxidants than tocopherol-tocotrienol mixtures or alpha-tocopherol, suggests a recent study testing infant formula containing omega-3 fatty acids.
Researchers from the University of Georgia, Athens reported that annatto tocotrienol – mainly composed of delta-tocotrienol – was more effective than palm-based tocopherol-tocotrienol mixtures and alpha-tocopherol in inhibiting lipid peroxidation in menhaden fish oil and structured lipid-based infant formula emulsion'.
Their findings were published in the journal Food Chemistry.
On the basis of peroxide and anisidine value measurements in bulk oil and oil-in-water emulsions, annatto tocotrienol, delta-tocotrienol, and delta-tocopherol were found to be more potent antioxidants than palm tocotrienols and alpha-tocopherol. The researchers said the difference in activity may be attributable to structural diversity of the molecules, polarity, concentration, oxidation time, and methods used to monitor lipid oxidation.
The team used the DeltaGold annatto tocotrienol ingredient supplied by American River Nutrition, which typically contains about 90% delta- and 10% gamma-tocotrienol, in addition to palm tocotrienol containing 23% alpha-tocopherol.
Tocotrienol is a new generation of vitamin E, shown here as a powerful infant formula emulsion protectant
They tested the antioxidant effects of annatto tocotrienol compared with palm tocotrienol, alpha-tocopherol, delta-tocotrienol and delta-tocopherol in fish oil and infant formula for 28 days. Concentrations of study compounds used were 0.02% and 0.05%. Results in fish oil showed that alpha-tocopherol increased hydroperoxide formation, while palm tocotrienol acted as a pro-oxidant, and no effect was seen with annatto tocotrienol on primary oxidation products. While all compounds exhibited significant antioxidant activity against secondary oxidation products after 14 days, alpha-tocopherol and palm tocotrienol had significantly higher pro-oxidant activity than annatto tocotrienol after 21 days.
In the infant formula oil-in-water emulsion, annatto tocotrienol and delta-tocotrienol fared significantly better in decreasing hydroperoxide formation compared with alpha-tocopherol, palm tocotrienol, and delta-tocopherol. After 28 days, delta-tocotrienol and annatto tocotrienol at 0.05% still showed an antioxidant effect, as opposed to a pro-oxidant effect noted for both concentrations of alpha-tocopherol, palm tocotrienol, and delta-tocopherol.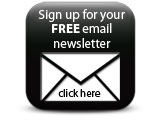 Commenting on the research, Dr. Barrie Tan, President of American River Nutrition, said: 'Tocotrienol is a new generation of vitamin E, shown here as a powerful infant formula emulsion protectant.'
Companies