BI Nutraceuticals announces Matthew Overholser as Regional Sales Manager
New hire will manage the company's southeast and intermountain regions
Matthew Overholser
BI Nutraceuticals has hired Matthew Overholser as the company's southeast/intermountain Regional Sales Manager.
In this position, Overholser will be charged with supporting and expanding BI's strong position with nutraceutical customers, as well as driving continued expansion in the rapidly growing food and beverage segments of the industry.
Overholser brings an enthusiastic and proactive approach to sales backed by 13 years of experience matching companies in the nutritional, food and beverage segments with value-added solutions and helping them meet their growth objectives.
Prior to joining BI Nutraceuticals, he managed domestic and international sales, R&D and business development efforts for several companies providing high quality custom formulations to the food and beverage industry.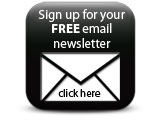 Overholser is a member of IFT, Research Chef's Association (RCA), Private Label Manufacturers Association (PLMA) and the International Deli, Dairy and Bakery Association (IDDBA).
Companies