Clinical studies show less snacking and less sugar cravings with Satiereal
Satiereal saffron extract offers a different route to weight loss support
Maintaining a healthy weight is often the most important thing people can do to live better lives. But often, conventional weight loss approaches can lead to feelings of deprivation and frustration.
Satiereal saffron extract offers a different route to weight loss support - working through the neurotransmitter serotonin to enhance satiety, improve mood and reduce appetite and behaviors related to snacking.
The subject of three randomised, double-blind placebo controlled clinical trials, Satiereal is the only saffron-based ingredient that has both clinical studies and intellectual property supporting its role in increasing satiety.
Unlike other satiety products, Satiereal does not act acutely to promote a feeling of 'fullness'. Rather, it induces a feeling of well-being and stress reduction over time to address the source of stress-related overeating and snacking.
It represents a different mechanism of action for weight loss support - and hence an opportunity to differentiate your product.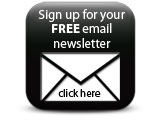 At this year's Supply Side West conference in Las Vegas, why not stop by Booth #2683 and learn about the studies that support this exciting weight loss ingredient?
Featured Companies