Deerland Enzymes granted use patent for PreforPro prebiotic
Deerland Enzymes, an enzyme based dietary supplement formulator and contract manufacturer received a notice of allowance for its US patent application directed to prebiotic compositions of bacteriophages, PreforPro
To be categorised as a prebiotic, an ingredient must enhance the growth of good bacteria, thus improving the host's health.
Prebiotics are well known in the dietary supplement industry and are typically fibre or starch based components that 'feed' the good bacteria in the gut.
Deerland's PreforPro utilises the prebiotic effects of bacteriophage instead of traditional fibres or starches.
"In our research and development, we have found that the prebiotic effect of bacteriophage is superior to traditional prebiotic ingredients," said John Deaton, VP of science and technology at Deerland.
"It works at much smaller doses and much quicker," he said. 
PreforPro provides the market with an innovative solution to the drawbacks of common prebiotics. 
Scott Ravech, CEO of Deerland, says that the company's focus on innovative supplement technologies brings about the consistent development of patentable intellectual property.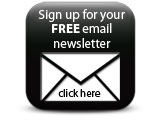 "We are proud of our science-backed branded products and the fact that their innovative nature calls for patent protection," said Ravech.
Companies