Earth Science Tech enters legal cannabis industry
EST plans to provide certain cutting edge products, solutions and services to the fast growing cannabis and medical marijuana industry
Earth Science Tech, a US-based speciality biotechnology company focused on nutraceuticals and bioceuticals, has entered the legal cannabis, industrial hemp, cannabinoid and medical marijuana industry on several fronts.
EST plans to provide certain cutting edge products, solutions and services to the fast growing cannabis and medical marijuana industry. CEO Dr Katz and EST are currently members of the International Cannabinoid Research Society (ICRS), National Cannabis Industry Association (NCIA) and the International Association for Cannabinoid Medicines.
EST is currently working with an established hemp-based biotechnology company that has developed proprietary cultivation and processing ability allowing for the accessibility and democratisation of cannabinoid extracts for the nutraceutical market. EST has begun R&D to formulate a product(s) derived from industrial hemp and cannabis plants that look to be very high in CBD (Cannabidiol) and very low in THC content, thus virtually eliminating any psychoactive effects.
Furthermore, these CBD hemp oil-based products will be available in all 50 US states and as they are not marijuana they do not require a medical licence for purchase. The company claims the medicinal properties of its product(s) will be used to increase patients' overall wellness and or effectively help with certain conditions such as pain, nausea, loss of appetite and anxiety among numerous other disorders.
EST is currently developing and preparing to launch a large online legal marijuana community and database as well as a mobile app that allows users to review and discuss cannabis strains and local dispensaries. This online portal will contain a database consisting of thousands of medical marijuana dispensaries, doctors' offices and delivery services as well as cannabis strains.
Users will be able to search cannabis strains according to medical use, such as stress, insomnia or nausea, and desired effects, like relaxed or creative. Furthermore, users can use their zip code or city and state names to search for dispensaries, which are then displayed on a map of the area. The dispensary profiles will include store locations, hours, photos and reviews.
EST believes this community can become an industry leader and premier medical marijuana site on the web. "We're a health and wellness company, and we will continue to be a health and wellness company with our new entry into the legal cannabis and medical marijuana industry, said CEO Dr Harvey Katz.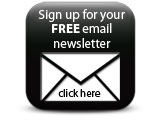 "A growing proportion of the medical community believes that medical marijuana and, more specifically cannabinoids, have the potential to help patients who are suffering from a variety of conditions and disorders. We recognise this emerging rapid growth market, and have been able to identify the need for high grade CBD and Hemp based products for use in patient health and wellness using alternative medicine to improve the quality of life for consumers worldwide."