GCI Nutrients releases two new cutting-edge nutrients at SupplySide West
Company introduces two new humic substances: HumicSure and FulvicSure
GCI Nutrients is proud to introduce HumicSure and FulvicSure, two new humic substances that represent years of applied research and specialised production technology.
These specialized nutrients, along with their creator, Dr Janos Csicsor, a chemical engineer, a member of the International Humic Substance Society, International Peat Society, President of the Chemical Chapter of the Hungarian Peat Society and owner of Hymato Products Ltd, will be available during SupplySide West at GCI's booth (4317).
Dr Csicsor has three decades of research and product development under his belt in the field of humic substances. He is the lead pioneer in educating researchers, industrial engineers and marketing specialists about the continuously growing importance of humic substances in good medicine, cosmetics and veterinary applications.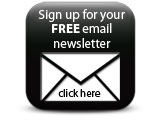 Dr Csicsor will be available for appointments with product formulators and researchers who are interested to know more about the critical importance of these cutting-edge ingredients. There are still time slots available on October (7-8) to meet Dr Csicsor between the hours of 10AM and 5PM. Email info@gcinutrients.com to find out more.
Companies