Gnosis Bioresearch receives certification to produce animal nutrition ingredient
The manufacturing site in Switzerland was inspected in December 2018
Gnosis by Lesaffre has announced that its manufacturing site, Gnosis Bioresearch Sant'Antonino Operations in Switzerland – following the inspection held in December 2018 by Shouten Certification B.V. – has obtained the GMP+ Feed Certification scheme - module Feed Safety Assurance.
The certification was awarded based on international standards and concerns the production of ingredients intended for animal nutrition.
Schouten Certification B.V. is an independent certification body that supports companies in the pet foods and feeds chains with objective and expert audits/inspections.
The Sant'Antonino plant also provides process development, scale-up and manufacturing of fermentation based compounds, including Active Pharmaceutical Ingredients (APIs) and Food Ingredients for human consumption.
"We are very proud to include this certification and to help improve animal health," said Lorena Carboni, Product Support Specialist of Gnosis by Lesaffre.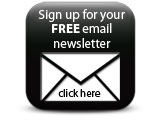 The Sant'Antonino plant is authorised by Swissmedic and is GMP certified. It has also been inspected by ANVISA (Brazil) and US FDA (International Operations Group Foreign Food Inspection) and is certified Kosher and Halal.
Featured Companies