Innovation celebrated as Bridge2food protein award winners announced
Innovations in the protein industry were rewarded as the winners of Bridge2Food's first Protein Awards were announced at 9th Protein Summit (19-21 September, Lille).
Best New Protein Food was awarded to Gold & Green Foods Ltd for Pulled Oats – a 'perfect protein food' that is 100% plant based and ecologically produced. It has a superior amino acid profile, more protein than chicken breast, a meat-like texture and delicious juicy taste.
Most Disruptive Innovation Award was won by Calysta for Feedkind Protein – a proprietary new fish and animal feed ingredient targeted at replacing fishmeal. Produced using the world's only commercially validated gas fermentation process, Feedkind Protein is a natural, traceable and safe non-animal source of protein. Calysta has just announced the opening of a state of the art facility in Teeside, UK to manufacture sample quantities of FeedKind Protein.
Most Novel Ingredient award was won by IGV GmbH for its Vegetal Flakes. The pea-protein extrudates – ProteinFLAKES, ProteinCRISPIES and ProteinNUGGETS are ingredients for various end-product industries. IGV has complemented its pea-based protein ingredients with tailored amino acids to offer a complete protein product for different consumer groups.
The finalists for each category were:
Best New Protein Food
Whey 20 from Science in Sport
Plenti Cereal from General Mills Inc
Most Disruptive Innovation
Cicerette from Mareve
U-Loop technology from Unibio A/S
Novel Ingredient
Mankai from Hinoman
GreenFood Quinoa from GreenFood 50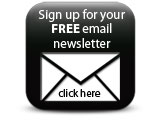 The winners were announced at 9TH Protein Summit (19-21 September, Lille, France) which brought together experts from around the world to share their visions and discuss the challenges and opportunities facing the global proteins world.
Companies