Lallemand purchases Biotec BetaGlucans
The acquisition includes a specialised pharma and food grade certified production plant located in Tromsø, Northern Norway
Lallemand subsidiary, Danstar Ferment, has signed an agreement to purchase Biotec BetaGlucans, a subsidiary of the ArticZymes Technologies company, effective December 31, 2020.
ArticZymes is a publicly listed company located in Tromsø, Norway. Biotec is specialised in the development, production and sale of beta-glucan products, from yeast cell walls, sold as immune ingredients for human health supplements and in aquaculture. Its yeast beta-glucan technology and soluble beta-glucan (SBG) offer potential for several other applications and markets.
Under the terms of the agreement, Lallemand will acquire all of the BBG assets and associated intellectual property including the M-Gard, SBG, M-Glucan and Woulgan branded product portfolios, and will assume manufacturing responsibilities for beta-glucans.
President and CEO of Lallemand Inc., Antoine Chagnon commented: "Our acquisition of the Biotec BetaGlucans business will broaden our beta-glucans product portfolio as well as our access to leading technologies within yeast-based ingredients. We look forward to offering our customers in both human and animal nutrition sectors innovative products from Biotec BetaGlucans. We are delighted to have secured the pharma certified Tromsø plant, our first production facility in Norway."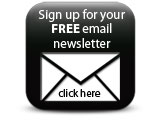 AZT CEO, Jethro Holter said: "We are delighted to divest BBG to Lallemand who is ideally suited to take over this business. AZT will subsequently become a pure enzyme company with all efforts focused towards expanding it enzymes portfolio through organic and inorganic growth initiatives."
Featured Companies