Make meats phosphate free With Ulrick & Short's ezimoist range
As industry pressure continues to grow on turning clean label, British owned starch specialist, Ulrick & Short, unveils its alternative to phosphates in meats, which is to help food manufacturers increase succulence, yield and texture, all the while simplifying label declarations and clean up back of pack ingredient list
The ezimoist range has the base crops to tapioca, wheat, maize and rice and works in all meat and fish products, from whole muscle, to processed to reformed.
Moreover, ezimoist has proven to be shear and heat stable; because of this versatility, it very easy to apply regardless of manufacturing process — whether it is tumbling, injection or marinade.
The ezimoist range is tried and tested to increase yield, succulence and texture in products such as patês, whole chickens, sausages, sandwich meats and fish products.
In addition, the range is entirely gluten free and declarable simply as "starch," ensuring complete label simplification and transparency.
Ulrick & Short's R&D manager, Danielle Schroeter, explained: "Replacing phosphates is not an easy task; they are a very functional ingredients with sophisticated properties that cannot be easily matched."
"The challenge for food manufacturers is to produce a finished product while removing these ingredients in a cost-effective way and all the while not affecting product integrity – we believe ezimoist achieves this."
"However, the clean label trend is here to stay, and the pressure from both regulatory bodies and consumers will only continue to grow."
"ezimoist allows manufacturers to keep all the benefits that they get from using phosphates by mimicking its properties, but with none of drawbacks of using chemicals or chemically modified ingredients, making sure manufacturers' products can be associated with naturalness, it's a win-win!"
Ulrick & Short is the leading British-owned starch specialist, supplying household name food manufacturers across the world with clean label and naturally gluten-free, non-GM ingredients, and innovating across a diverse range of food industry sectors including bakery meat, dairy, soups and sauces.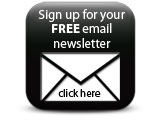 The company has a team of dedicated sector specialists and food technologists based in the UK to provide comprehensive on-site technical support to help customers maximise value and product development.
Companies