Neumentix spearmint extract enhances reaction time, focus and agility
New human clinical trial data presented at the International Society of Sports Nutrition shows supplementation with Neumentix Phenolic Complex K110-42, supports cognition and enhances physical performance in young, healthy individuals
The study results were collected with the Makoto Arena, a unique tool linking cognitive function to physical performance.
Neumentix is a safe botanical ingredient, clinically studied and shown to support cognitive performance.
Growing interest in connecting nootropic (cognition-enhancing) benefits to physical performance improvements inspired researchers to examine whether Neumentix's cognitive benefits could also improve physical athletic performance.
Kim Colletti, Global Product Manager at Kemin Human Nutrition and Health, said: "Neumentix stands out in the nootropic market because of its demonstrated efficacy and safety. It has been studied in three clinical trials and has also recently earned GRAS (generally recognised as safe) status."
The Makoto Arena is a novel device used to measure reaction time to stimuli, mental focus and hand-eye, foot-eye coordination.
Healthy, active subjects aged 18–50 years old were supplemented with 900 mg Neumentix or placebo at breakfast for 90 days.
Those supplemented with Neumentix showed improved reaction time after 7 days, and improved focus and agility after 30 days. These results indicate Neumentix benefits athletic performance by supporting cognitive performance in a sports setting.
The global nootropic market is expected to grow at a compound annual growth rate (CAGR) of 17.9% by 2024, while the US sports nutrition market is expected to grow at a CAGR of 8.1% by 2022.1,2
Both markets are driven by consumers' search for more energy and productivity throughout the day.1
References:
1. "Global Nootropics Market Size, Market Share, Application Analysis, Regional Outlook, Growth Trends, Key Players, Competitive Strategies and Forecasts, 2014 to 2024," Markets and Reports, (2016).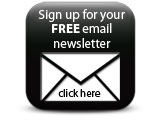 2. "Sports Nutrition Market (Sports Food, Sports Drink & Sports Supplements): Global Industry Perspective, Comprehensive Analysis and Forecast, 2016-2022," Zion Market Research, (2017).
Featured Companies