Nexira expands portfolio with Immunell
New branded ingredient is a natural and safe product derived from yeast and formulated with prebiotic acacia fibre
Nexira, the French ingredients supplier, has expanded its branded ingredients offering with Immunell.
The new product, manufactured in France, is a natural and safe ingredient derived from yeast (Saccharomyces cerevisiae) containing nucleotides, is now available targeting the growing immune health market.
With a high purity rate—higher than 60% of nucleotides—Immunell is a unique source of the four semi-essential nucleotides (Adenine, Cytosine, Guanine and Uracil), and formulated with prebiotic acacia fibre.
Immunity market
Immunity is a buoyant health category and represents US$2 billion of the American supplement market—about 11% of the market share.
Market research company Innova Market Insight has reported that between 2013 and 2016, there was an incredible rise (+80%) of new product launches positioning on immunity.
There is a strong link between immune health and gut health. After the skin, our intestine is the natural barrier against external factors, and products combining gut health and immune claims are well understood by consumers.
Safe supplementation
Nucleotides are semi-essential molecules supporting organ growth, immune system and intestinal function. They are naturally occurring in food and breast milk and found in all living cells of the body.
Immunell has been created to deliver overall support for immunity, from innate immune response to adaptive immune response. Main actions:
Supports cellular regeneration
Reinforces the gut barrier
Improves the immune system
Nucleotides have been used for years in nutrition to support organ growth, immune system and intestinal function. Certain demanding conditions (stressful lifestyle, strenuous workout, etc.) or certain organs (fast renewal tissues like the intestines) can lead to a high need for nucleotides.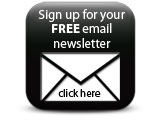 With this new ingredient introduction, Nexira offers an easy and safe way for supplementation.
Companies