Olygose welcomes new senior nutrition science manager
Olygose is pleased to announce and welcome Eric Chappuis as Senior Nutrition Science Manager
Olygose, a young innovative company in the field of health ingredients, founded by experienced French entrepreneurs and supported by VC Capital, has announced the recruitment of Eric Chappuis as Senior Nutrition Science Manager.
He will be in charge of leveraging science and regulation to consolidate existing market positions and develop innovative concepts for the company.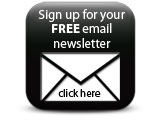 Eric is a well‐known figure in the field of nutrition and was previously Director of Consulting activities at Naturalpha. For ten years, he advised numerous health ingredients, functional food and supplement manufacturers as well as biotechnology companies to set up efficient scientific and regulatory strategies as well as key concepts and products linked to health improvement.
Companies