Prof Bottiglieri's SAMe (S-Adenosyl-Methionine) book available at IHS
Prof Teodoro Bottiglieri will be signing copies of his new book SAMe: Metabolic Function and Health Benefits tomorrow at the Integrative Healthcare Symposium (IHS) in New York
Prof Teodoro Bottiglieri will be holding a presentation on the importance of SAMe S-adenosylmethionine (SAMe): From the Bench to the Bedside tomorrow at the Clinton Suite of New York Hilton Midtown, where he will signing copies of his new book. It will be distributed during the Integrative Healthcare Symposium (IHS), held in New York from 22-23 February 2019.
SAMe: Metabolic Function and Health Benefits reveals and describes the major biological aspects of S-Adenosyl-methionine (SAMe) in the human body using the latest clinical evidence and recent trends in health applications.
Prof Bottiglieri's exploration is not limited to a description of the biological function of SAMe, which has been extensively studied and characterised, but unveils its role in health and in a healthy ageing. These topics are of increasing interest to the scientific community.
Prof Bottiglieri goes beyond the primary role of SAMe – to donate its methyl-group to accepting molecules that include DNA, proteins, lipids and other small molecular weight compounds – and explains the interaction between methylation, epigenetics, environment, life-style and nutrition, maintaining an engaging and easy-to-understand style of writing.
The book is aimed at nutraceutical and nutritional industry professionals as well as those studying nutrition who are interested in discovering the established importance of SAMe in Neuro, Hepatic and Osteo therapeutic fields.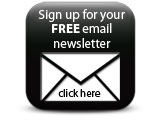 For more information visit Gnosis by Lesaffre at booth #324 or contact marketing.it@gnosis.lesaffre.com.
Featured Companies