Protein awards celebrate global innovations in protein industry
Bridge2Food will award exposure to the innovators of protein solutions at Europe's Protein Summit and Exhibition
Netherlands-based international food industry networking company, Bridge2Food, has launched its 2nd Protein Awards.
The awards celebrate companies creating new categories, products and ingredients to meet the increasing demand for affordable, healthy and sustainable protein.
They are are part of Europe's Protein Summit and Exhibition. This includes a 4-in-1 summit featuring plant-based foods, high protein foods, protein ingredients and protein processing.
The exhibition counterpart brings together 300+ experts in food, ingredients, technology, research, feed and pet food industries to discuss latest innovations and create new protein strategies for the future.
Gerard Klein Essink, Director, said: "Protein is in the global spotlight as we strive to meet the nutritional needs of a population set to hit 9 billion by 2040."
"Protein is an integral part of a healthy diet but current consumption and production levels are unsustainable."
"Our awards celebrate those creating products and ingredients using animal, alternative and plant-based protein sources and the disruptors driving innovation to help secure the future of the industry."
Claire Nuttall of The Brand Incubator with Reetta Kivela of Gold and Green Foods and Gerard Klein Essink of Bridge2Food
The award categories:
Best New Category Development: awarded to a company that has created a new category within the food and protein sector
Best New Protein Food: awarded to a truly innovative product that has introduced a new concept, offered real value and had a significant market impact
Most Disruptive Innovation: awarded to a truly disruptive and innovative technology that has changed the market for a better food world
Most Novel Ingredient: celebrates new protein ingredients that are truly innovative and offered measurable benefits for manufacturers and consumers.
Last year's winners
Best New Protein Food
Awarded to Gold and Green Foods for Pulled Oats – a "perfect protein food" that is 100% plant based and ecologically produced.
Most Disruptive Innovation Award
Won by Calysta for Feedkindâ Protein – a new fish and animal feed ingredient targeted at replacing fishmeal, produced using the world's only commercially validated gas fermentation process.
Most Novel Ingredient award
Won by IGV GmbH for its Vegetal Flakes, a pea-protein extrudate which is an ingredient for various end-product industries.
---
The closing date for entries is 30 June 2017, when the expert panel of judges will select a shortlist of finalists. The winners will be announced on 27 September at the Summit.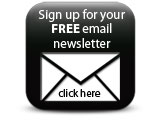 The Summit runs 26–28 September 2017, in Reims, France.
Companies